In Celebration of James Thurber's 2021 birthday, a reading of two stories by Richard Figge.
A special treat this evening: James Thurber's stories, "The Dog That Bit People" and "Something to Say," in anticipation of Thurber's birthday on December 8. These readings are presented by arrangement with Rosemary A. Thurber and The Barbara Hogenson Agency, Inc. All rights reserved.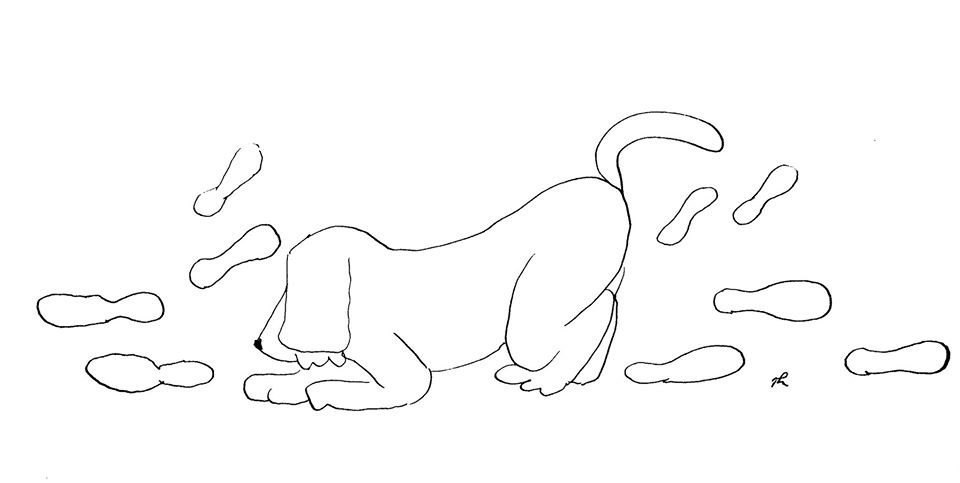 December, 2019: Exhibit and Sale of Artwork at the Keny Gallery 
December 13th  through January 10th, the Keny Gallery in Columbus will be mounting an exhibit of original Thurber drawings from the Thurber Estate. Owner Jim Keny writes,  "...we are proud to present, in association with the Thurber family...a group of exceptional drawings that are fresh to the market after being initially published in the
New Yorker
 and other publications in the 30's and 40's."
Keny Galleries
300 East Beck Street
Columbus, Ohio 43206
Pictured above: Dog with Footsteps
c.1935
Ink on paper
8 1/2 x 11 inches
an interview with the
Library of America
, 22 November 2019
"Humor at first sight" as James Thurber's art is celebrated for his 125th birthday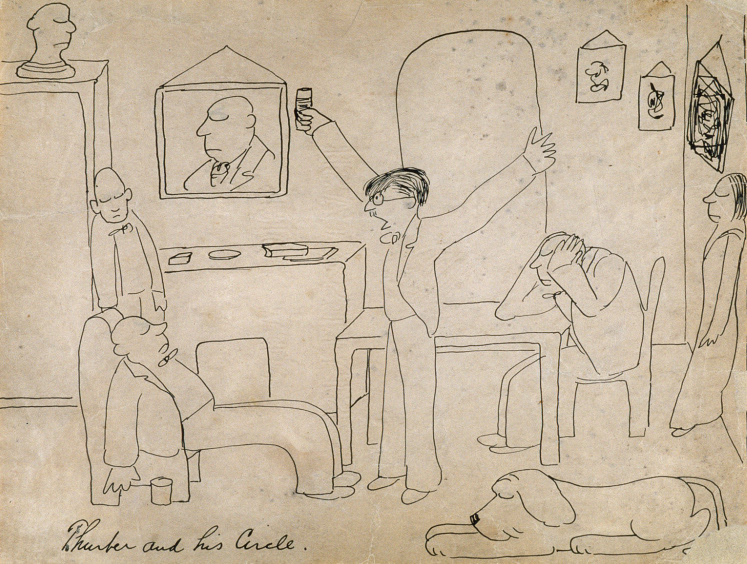 November, 2019:
  The Last Flower
...Seen as a Whole, at Last 
All the original drawings and handwritten-text pages of
The Last Flower, 
created by Thurber in two hours one evening in 1939, Tis currently on exhibit at the Columbus Metropolitan Library. This anti-war short story deals with themes of war, peace, love, and resilience. This short parable was originally published two months after World War II officially began, and remains a sadly poignant wish for a still embattled world. 
The Carnegie Gallery is located on the second floor of the Main Library at 96 South Grant Avenue, Columbus, OH 43215. 
November 1, 2019 - January 3, 2020
Monday - Thursday: 9:00 am - 9:00 pm
Friday - Saturday: 9:00 am - 6:00 pm
Sunday: 1:00 pm - 5:00 pm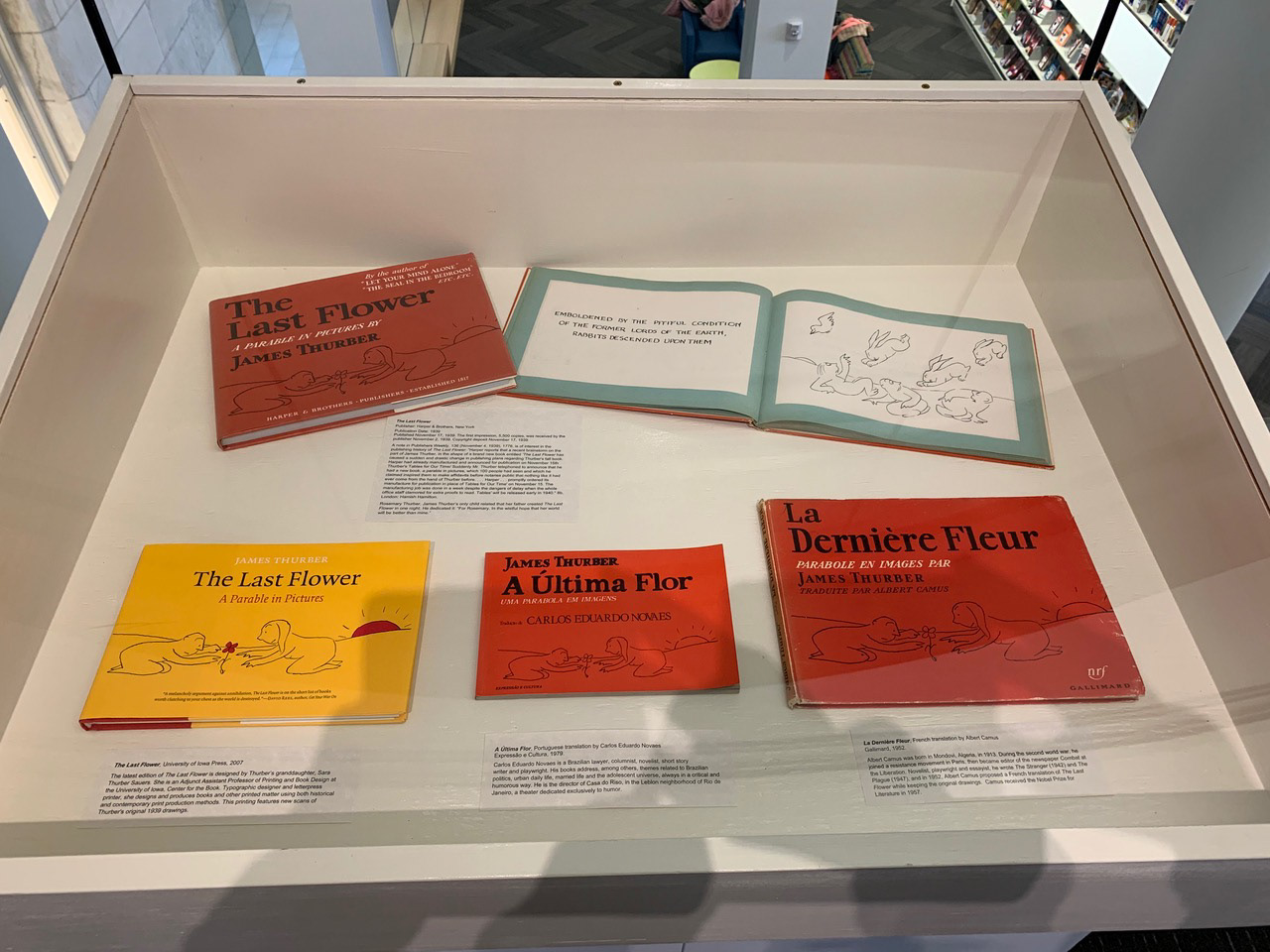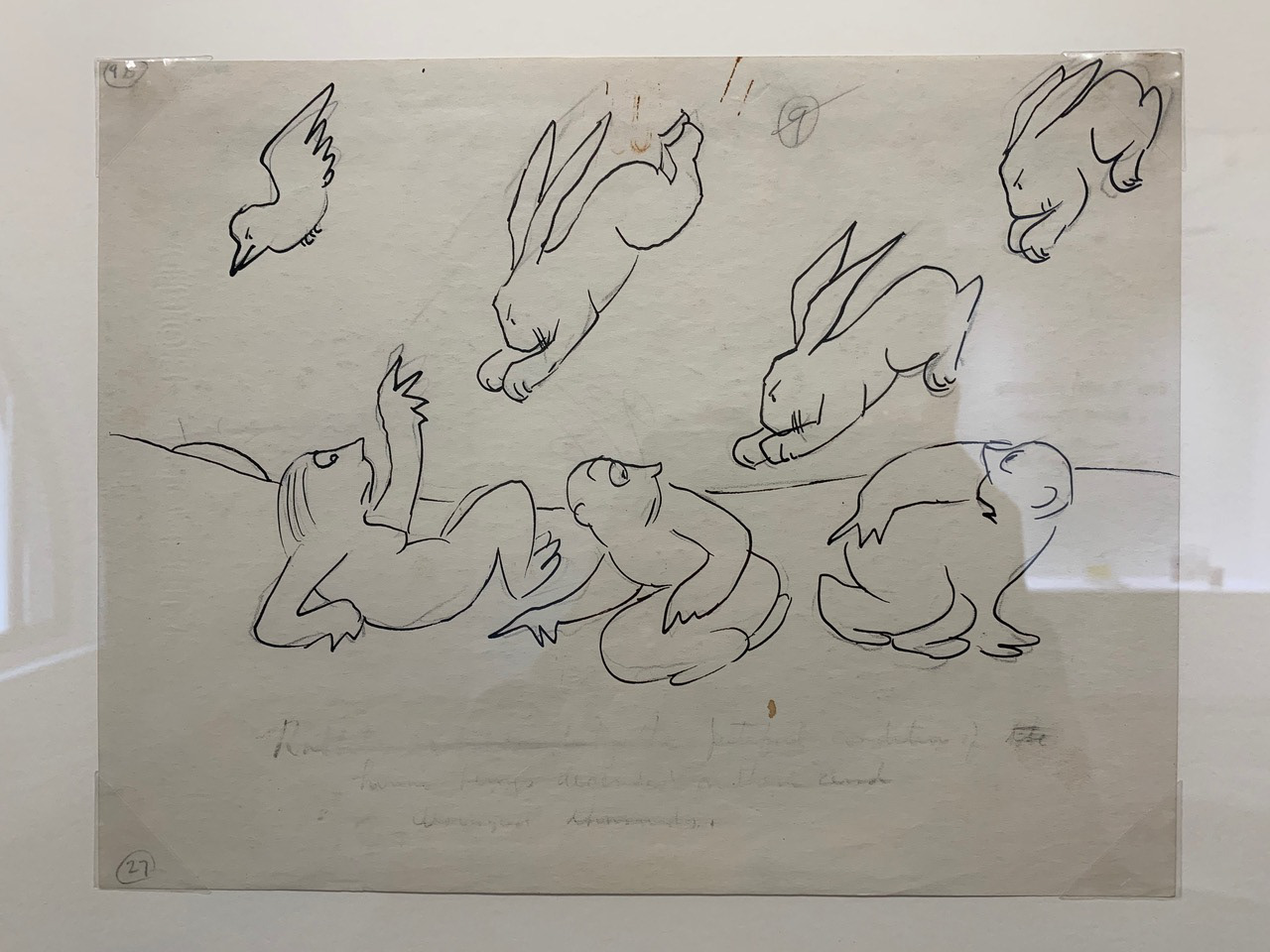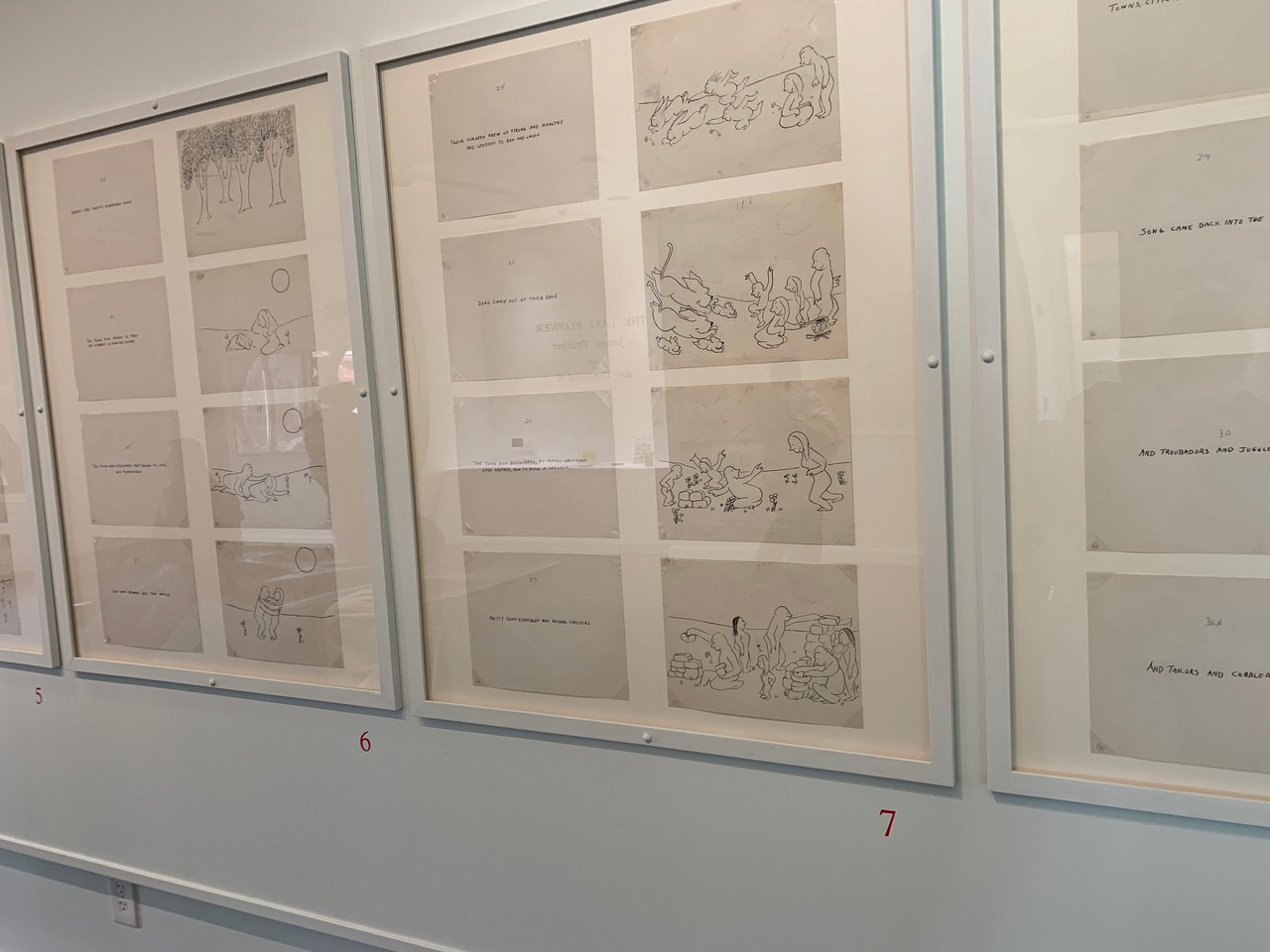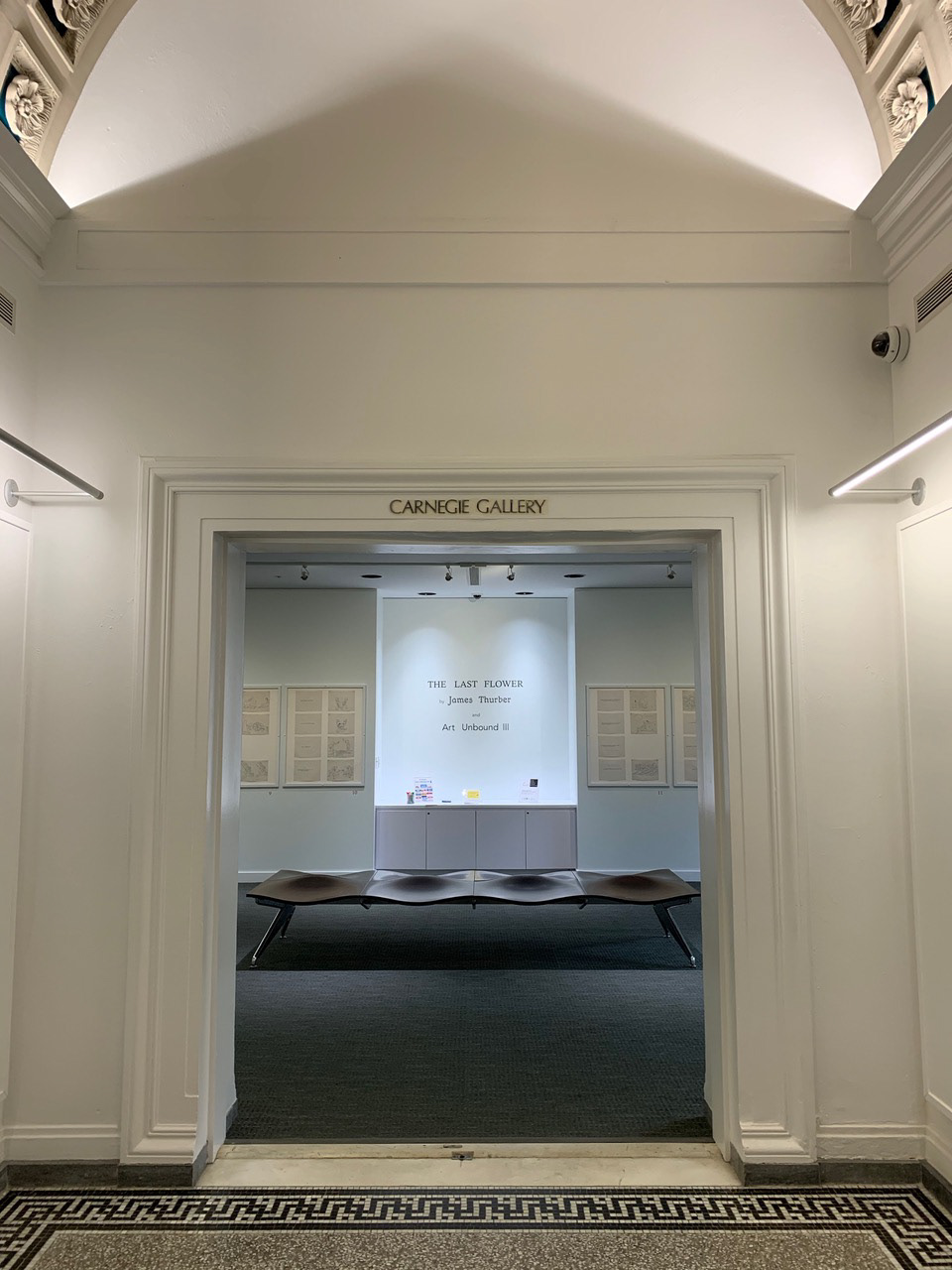 November, 2019: Tracey Ullman includes Thurber's classic tale of Muggs, "the dog that bit people," in her new anthology,
On Dogs.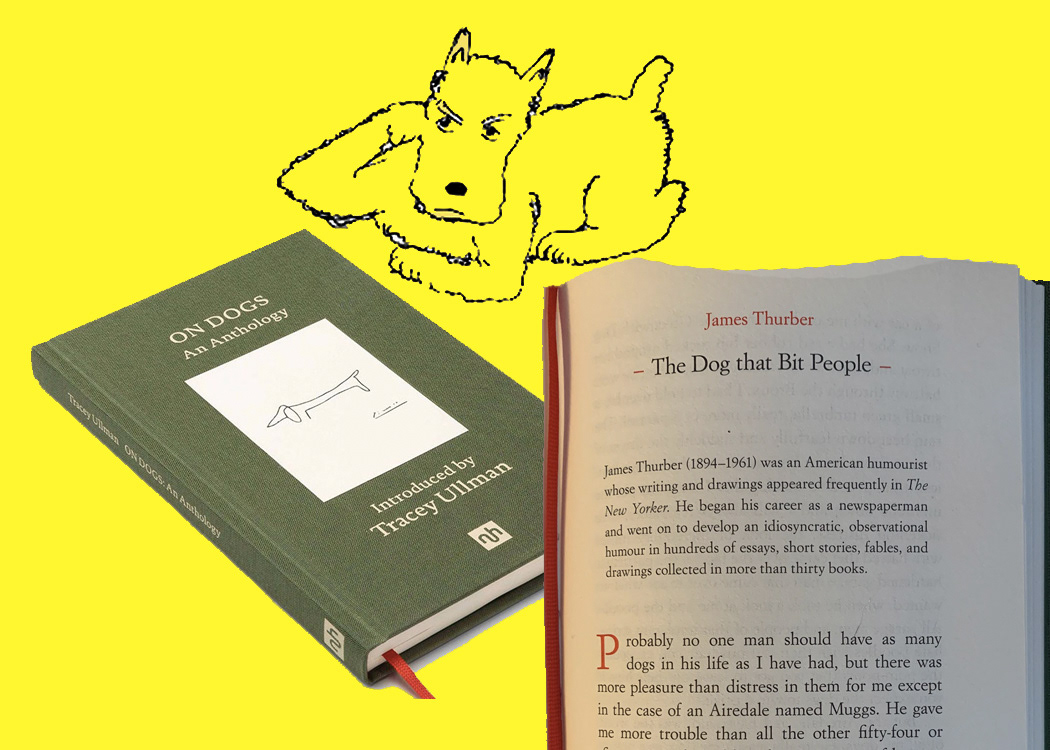 August 2019: The Largest Exhibit of Thurber's Drawings on the Columbus Museum of Art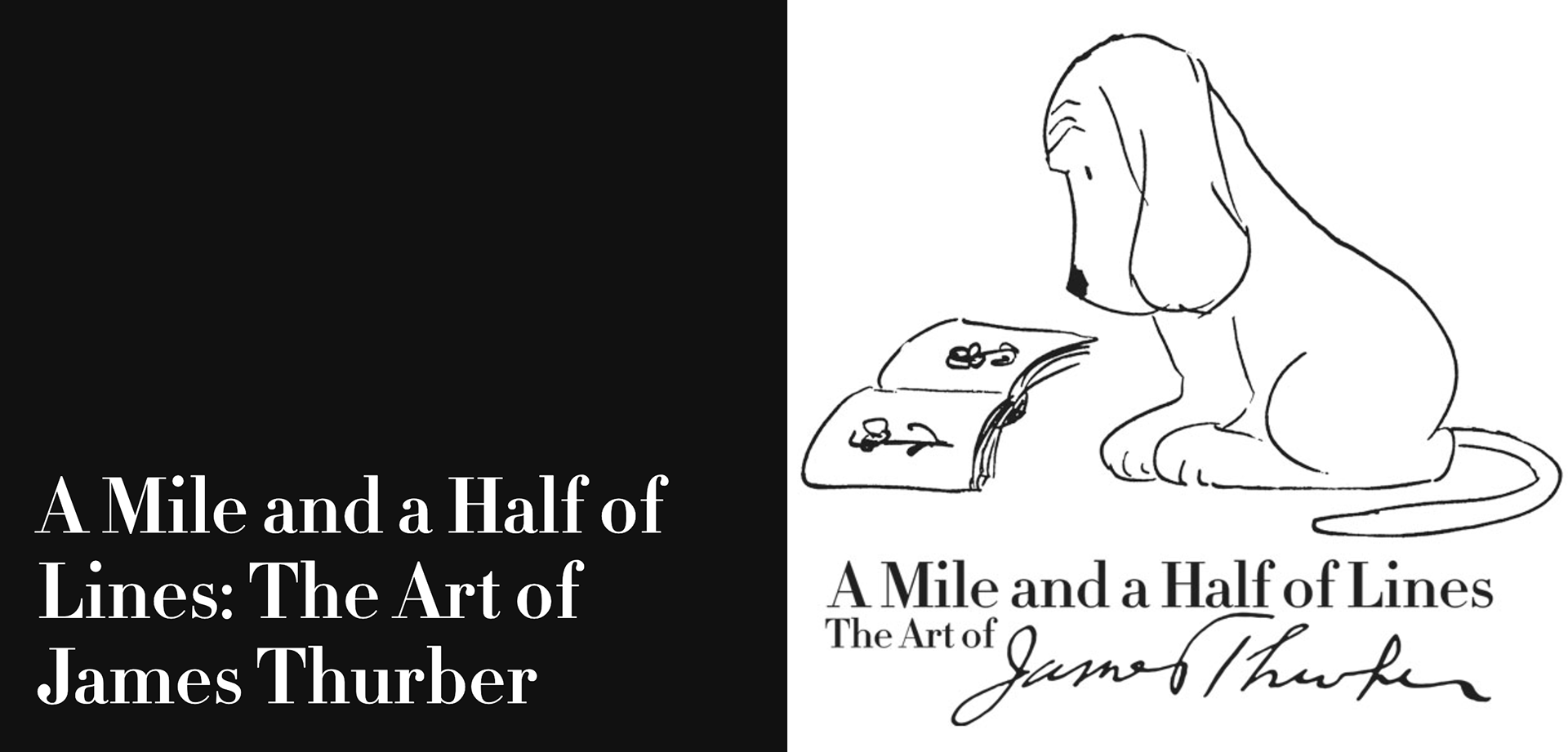 24 August 2019 – 15 March 2020
  / A Mile and a Half of Lines: The Art of James Thurber, on exhibit at the Columbus Museum of Art
Columbus Museum of Art (CMA) is proud to announce A Mile and a Half of Lines: The Art of James Thurber, on view August 24, 2019 through March 15, 2020. Celebrating the 125th anniversary of James Thurber's birth,
A Mile and a Half of Lines
showcases the drawings of James Thurber, Columbus's native son and one ofAmerica's best-known twentieth-century writers. The exhibition is organized by the Columbus Museum of Art with Curator-at-Large Carole Genshaft and Guest Curator Michael J. Rosen and is part of the Year of Thurber, a year-long, community wide celebration honoring Thurber's 125th birthday and the 35th anniversary of Thurber House. 
Thurber's depictions changed the nature of cartooning. His process of drawing his illustrations spontaneously with child-like abandon was an innovation to his field. For him, the drawing often came first before the caption.
"With one-line captions and drawings of few lines, James Thurber changed the character of cartooning in America," said Guest Curator Michael Rosen. "It's easily argued that he was the first to introduce a spontaneous, unstudied line into America art. This is the first exhibition to assemble inimitable, pre-intentional drawings by the humorist most mentioned with Mark Twain in the canon of humor."
A Mile and a Half of Lines
will include Thurber's work for The New Yorker, his 
illustrations for his own and others' books, ad campaigns, and children's illustrations. 
After a childhood accident in which he lost sight in one eye, the eyesight in his other eye 
deteriorated as well and the exhibition includes examples of his later work and the 
magnifying gadget that allowed him to continue working. Sections of the exhibition will 
include topical drawings depicting: Signs of the Times (Pr
ohibition, the Great 
Depression, and the Lost Generation); The Bestiary in Me (the animal kingdom); and 
Columbustown (including OSU football).
Michael J. Rosen serves as guest curator of
A Mile and a Half of Lines
and has also 
written a book that accompanies the exhibition. Rosen is a writer, illustrator, and an 
editor who has collaborated with the Thurber Estate and written about the works of 
James Thurber for almost forty years. He was the founding literary director of the 
Thurber House and has edited six volumes of Thurber's work.