Here are listings with links about James Thurber books that are currently available, mostly from their publishers or reprint houses. A few are links to independent or used-book vendors where most of Thurber's books are available as collectible, used, or paperback editions.
Now, readers can savor 85 fables by the twentieth century's preeminent humorist collected for the first time in a single anthology: 
Fables for Our Time, Further Fables for Our Time
, Thurber's unpublished preface, and ten previously uncollected fables—illustrated by ten contemporary artists including Seymour Chwast, Mark Ulriksen, Laurie Rosenwald, and R. O. Blechman—
Collected Fables
 is a must-have for readers of all ages.
James Thurber was one of the finest humorists of the twentieth century (and a crack cartoonist to boot). A bestseller upon its initial publication in 1945, 
The Thurber Carnival
 captures the depth of his talent and the breadth of his wit. The stories compiled here, almost all of which first appeared in the
New Yorker,
are from his uproarious and candid collection My World and Welcome to It—including the American classic "The Secret Life of Walter Mitty"—as well as from 
The Owl in the Attic, The Seal in the Bathroom,
and
 Men, Women and Dogs.
From twentieth century humorist James Thurber, a celebrated and poignant memoir about his years at the
New Yorker
 with the unforgettable Harold Ross. No one could have written about this irascible, eccentric genius more affectionately or more critically than James Thurber -- an American icon in his own right -- whose portrait of Ross captures not only a complex literary giant but a historic friendship and a glorious era as well. 
Includes a new introduction by Adam Gopnik, and illustrations by James Thurber
James Thurber was the unique, unpredictable wild card of American humorists, at once whimsical fantasist and deadpan chronicler of everyday absurdities. The comic persona he invented, a modern citydweller whose zaniest flights of free association are tinged with anxiety, is as hilarious now as when he first appeared in the pages of The New Yorker—and his troubled side is even more striking. Here, The Library of America presents the best and most extensive Thurber collection ever assembled. 
Edited by Garrison Keillor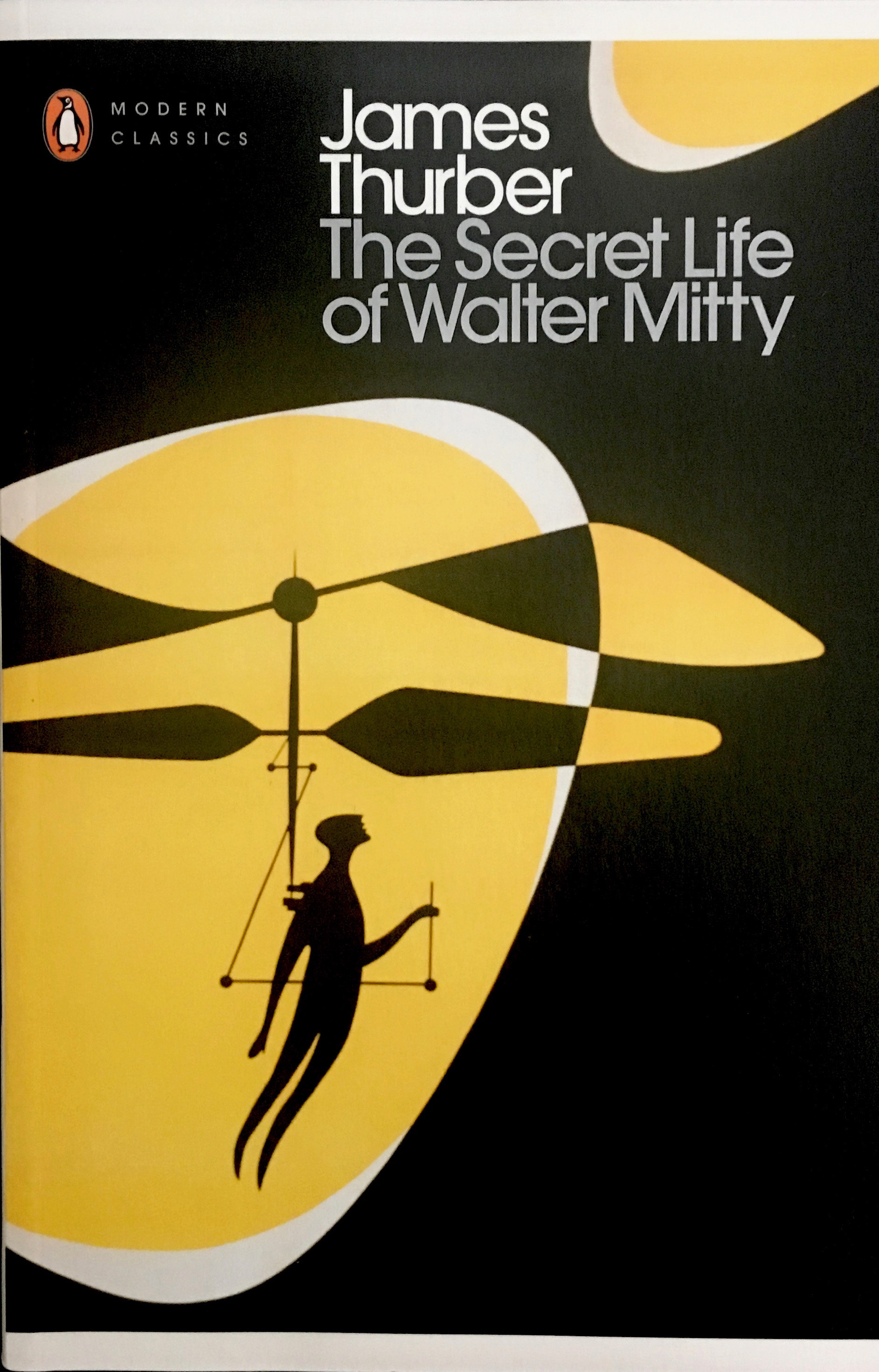 The most famous of James Thurber's short stories. Since it was written in 1939, to highlight the wispy nature of one man's substance along Main Street, America, the story is meant to be here one moment, then gone. The short story was adapted as a full-length film, first with Danny Kaye, and more recently, with Ben Stiller).
This biography of Thurber is practically a lifelong project for Kinney, who first wrote about the humorist for a Columbia master's thesis in the late 1940s and contracted to write this book in 1962. It weighs in at well over 1,000 pages, due primarily to the amount of background the biographer provides. The discussion of Thurber's years at the
New Yorker
, for example, which takes up much of the final two-thirds of the book, is preceded by a 16-page history of Harold Ross's stewardship of the magazine before Thurber's arrival. But any charges of excessiveness are easily brushed aside by the steady parade of hilarious anecdotes, the numerous quotes from Thurber's own works and correspondence, as well as reproductions of the classic Thurber cartoons, including "All Right, Have it Your Way—You Heard a Seal Bark!" which Robert Benchley called "the funniest cartoon caption the magazine had ever run." This cornucopia of biographic material also provides rich insight into the ways in which Thurber transmuted his personal experiences into lasting art of the highest order. This is a book not to be missed.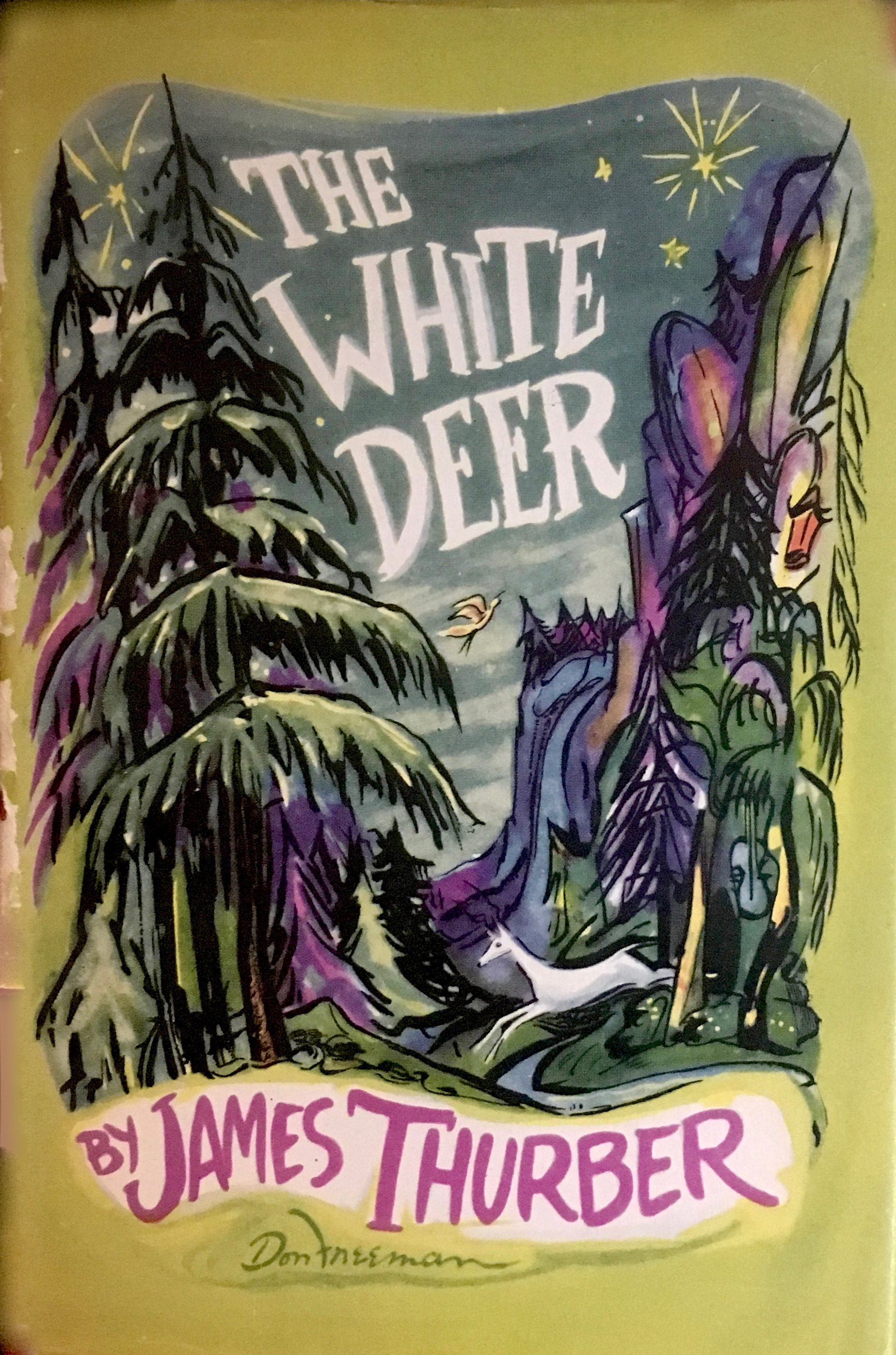 A fairy tale for grown-ups...and eager readers of all ages. Here is a Thurber world of enchanted deer and seven-headed dragons, of wizards and witches, of riddles and spells, of false love and true. It is the story of a beautiful princess, transformed from a deer, who assigns each of three princes a perilous labor to perform in order to win her hand. Drawings by the author (cover by Don Freeman).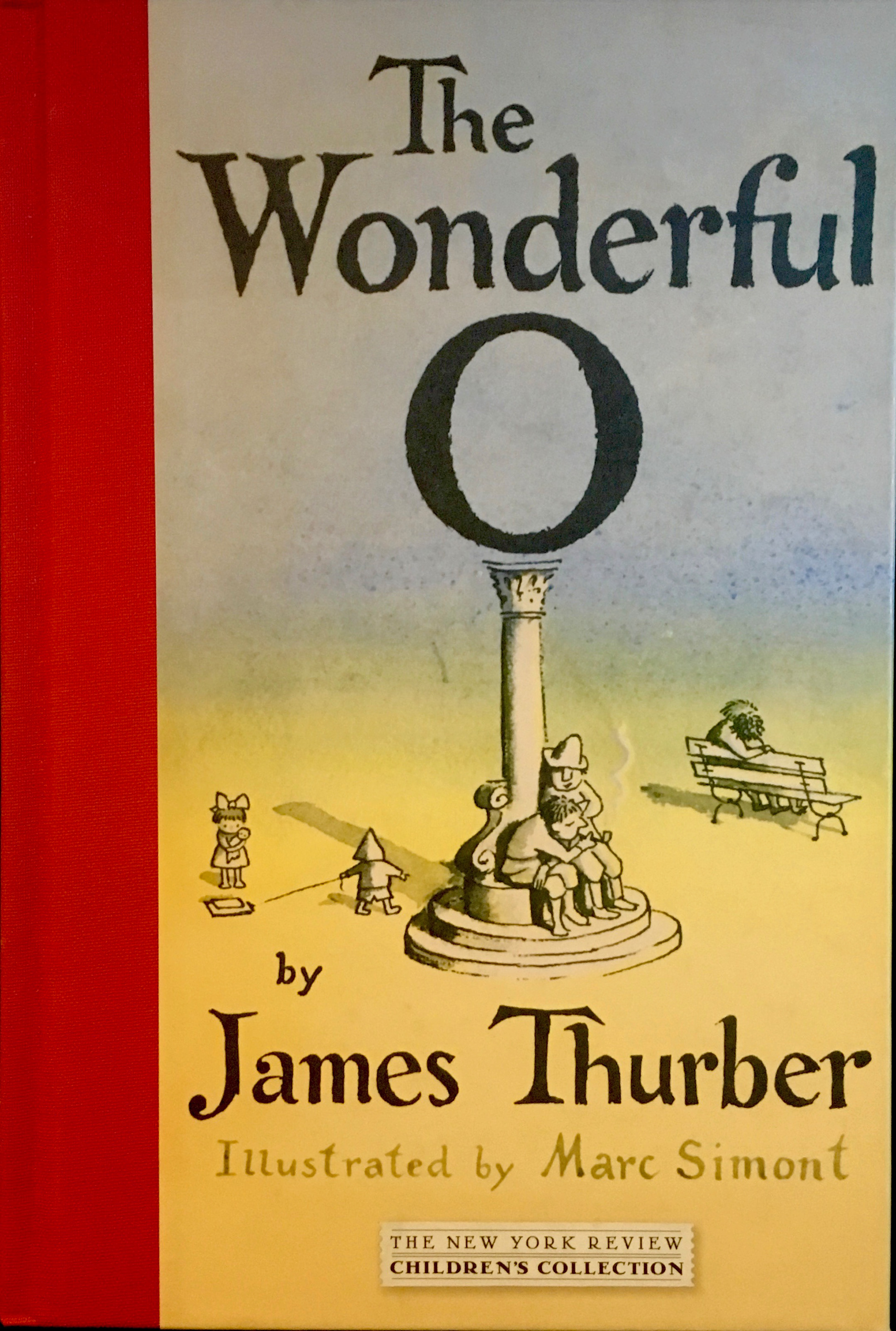 Published in 1957, this is a tale for children, and a reminder for adults, of the joys of love, liberty, language and, not least, humor. It has pirates and treasure and magic and a message that especially in complacent times must not be forgotten... 
"A satire on dictatorship and a celebration of the spirit of freedom essential to the lively pursuit of happiness…The form of the story is wonderfully adroit." –
New York Times
"A prodigious performance. As a medium in the great séance of letters he is incomparable; he has only to utter an incantatory moan, and words levitate, phrases rap out unexpected messages, and whole sentences turn into ectoplasm." –The New Yorker
With a new introduction by Neil Gaiman,  James Thurber's sublimely whimsical fairy tale of love forestalled but ultimately fulfilled has delighted readers of all ages. It is published here with Marc Simont's enchanting, full-color illustrations from the first edition. 
The hands of all thirteen clocks stand still in the gloomy castle on a lonely hill where a wicked Duke lives with his niece, the beautiful Princess Saralinda. The Duke fancies he has frozen time, for he is afraid that one day a Prince may come and win away the hand of the Princess—the only warm hand in the castle. To thwart that fate, he sets impossible tasks for Saralinda's suitors. But when the bold Prince Zorn of Zorna arrives, disguised as a wandering minstrel, and helped by the enigmatic Golux, the cold Duke may at last have met his match.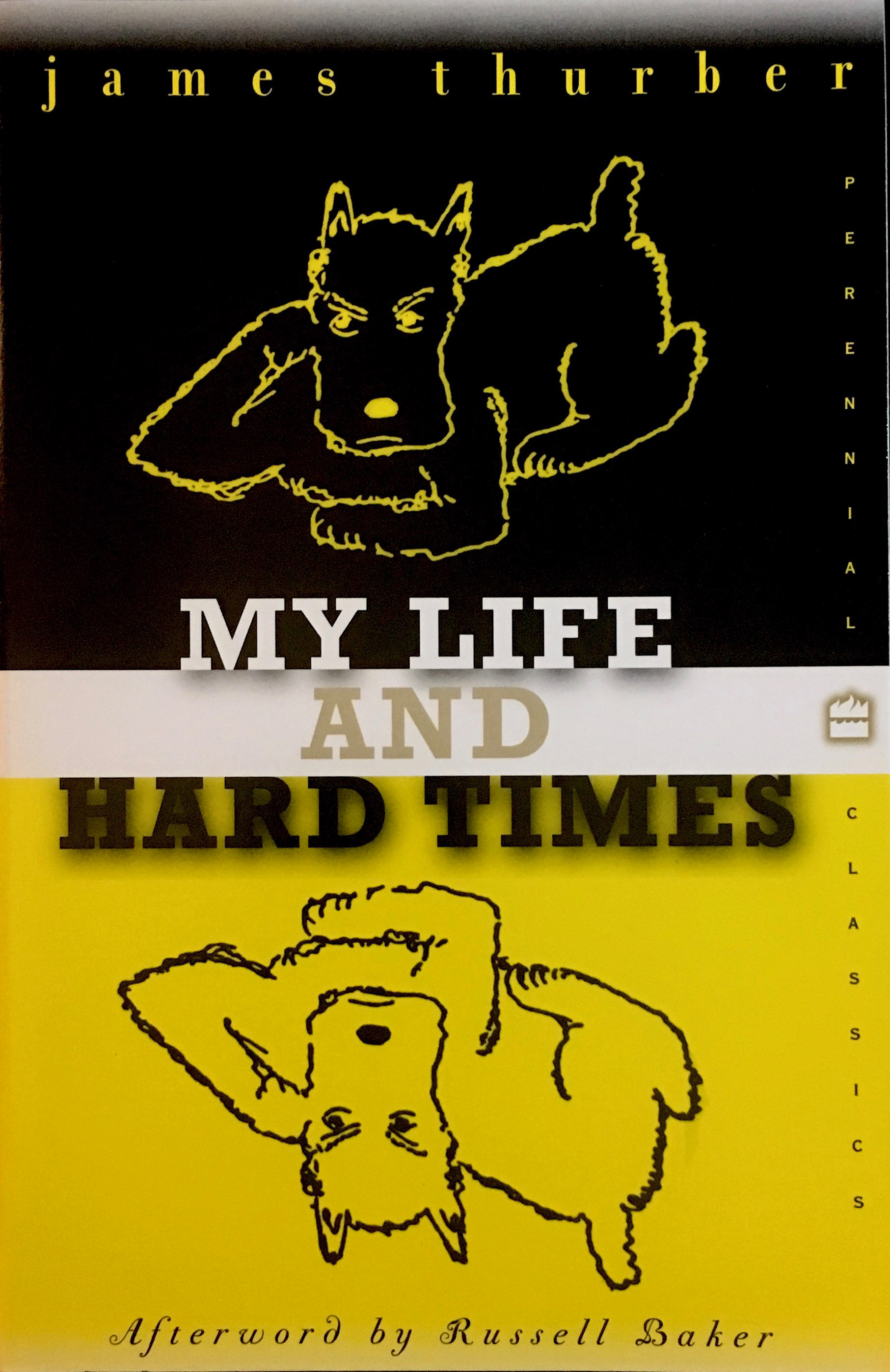 Widely hailed as one of the finest humorist of the twentieth century, James Thurber looks back at his own life growing up in Columbus, Ohio, with the same humor and sharp wit that defined his famous sketches and writings. In My Life and Hard times, first published in 1933, he recounts the delightful chaos and frustrations of family, boyhood, youth odd dogs, recalcitrant machinery, and the foibles of human nature. "Possibly the shortest and most elegant autobiography ever written." —from the Afterword by Russell Baker  / "...just about the best thing I've ever read."—Ogden Nash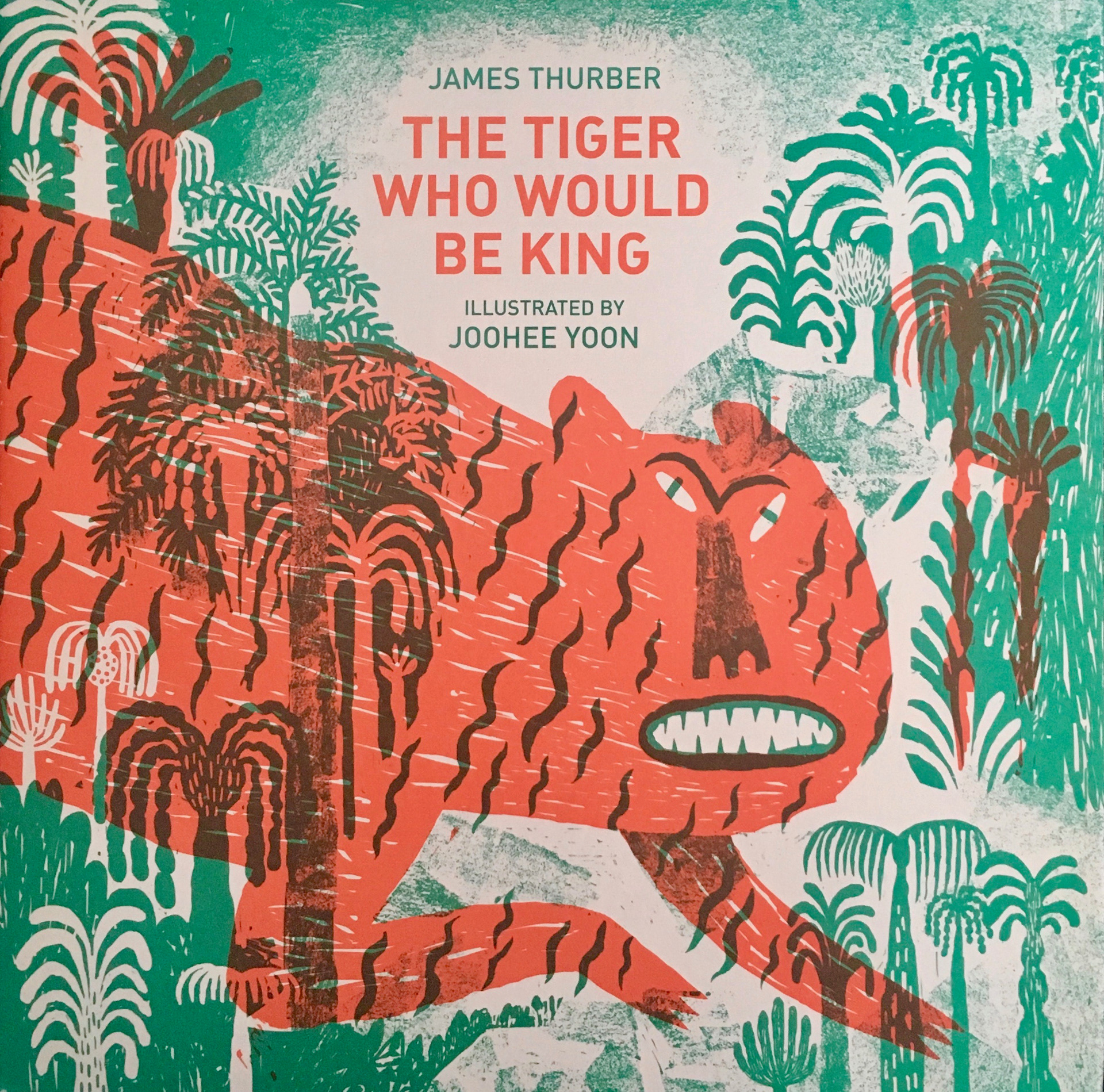 Gorgeously illustrated and including two gatefolds that give us a panoramic jungle at war, 
The Tiger Who Would Be King
 is as entertaining as it is wise, as wry as it is passionate. Yoon's humorous images support this beautifully written text with wit and insight. Originally published as a fable in Thurber's classic collection,
Further Fables for Our Time.
JooHee Yoon is an illustrator and printmaker. "...vibrantly illustrated by Yoon in a dense, blocky print style, all in an electric red, a cool blue-green, black and white. Each page teems with evocative images of animal life. The effect is ferocious and ravishing, capturing the beastliness of war along with emotions that include pride, boredom, shock and sorrow." -- The
New York Times Book Review